---
SEARCH
---
Bronx OpEd / Bronx Opinions - Audience Opinions Posted on Bronx Buzz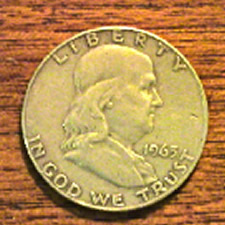 Bronx Buzz Audience Opinions. This section contains opinions of our readers. These opinions reflect the perspective of those who authored them, not of Bronx Buzz.


To have an opinion posted, it must meet the following requirements: 1) it must be grammatically written, 2) it must not contain spelling errors, 3) it must not contain hateful or abusive references, 4) it must not contain any personal attacks and 5) generally should have some relevance to other content on this site.


We reserve the right not to publish any submission, even in cases where they may meet the above criteria, which is subject to change as we become more experienced in moderating open public debate.
Send opinions to the editor [at] / using our web magazine name [bronxbuzz.nyc].
$element(bwcore,insert_search,N)$
---
Community Op-ed: Making New York Safer
When I came to office, I inherited a city with many crises, including increasing crime. And my top priority has always been public safety. From day one, I got to work with the Police Commissioner, our Deputy Mayor and our team to make our streets and subways safer.
And our public safety strategy is working. New York City is getting safer. 2022 ended with crime trending downward in New York City. In December, we saw major crimes go down by 11.6% and in the fourth quarter of 2022, overall index crime dropped by 1.5%.
Last month, we saw murders, shootings, robberies, burglaries, grand larcenies, and hate crimes all going down. Our efforts — including taking 7,100 firearms and more than 400 ghost guns off our streets — are bringing gun violence down. What these numbers tell us is that we are turning the corner on crime in this city. And the results speak for themselves. New York City is back.
You can see it and feel it across the five boroughs. Tourism is back at a roaring pace and subway ridership is at its highest since the pandemic started.
Broadway attendance is at its highest since before the pandemic and our hotel occupancy is the highest amongst the top 25 markets. New Yorkers and visitors are flocking back to our city, with more than 62 million visitors expected to visit this year.
Our city is well and truly back. But there is much more work to be done. We will not surrender to crime and violence in our city. We are going to make sure that these crime numbers continue to trend in the right direction. We are going to double down and continue to get ghost guns and illegal guns off our streets. We are going to protect our subways and transit stations with our police officers patrolling subway platforms and trains each day.
And we are going to continue to invest in prevention through our Gun Violence Prevention Task Force, Crisis Management System, and our youth programs like Saturday Night Lights and the Summer Youth Employment program. We know that these programs work and that they keep our kids safe and away from gun violence. This is a major task to undertake, but our city is ready.
And we are making progress. Safe communities are something that all New Yorkers deserve, and across all five boroughs we are building a city that is safe for everyone. A city that ensures working people have decent jobs, good health care, a roof over their heads, clean streets, and good schools. Public safety is the prerequisite to prosperity. Together, we are making sure that, in 2023, New York City remains the safest big city in America.
Mayor Eric Adams
Monday, 1/9/2023
---
Community Op-Ed: Rikers Reform
When I came into office as the 110th Mayor, there was no question that the city's main jail, Rikers Island, was in serious need of reform and repair. Anyone who has set foot in Rikers in years past, from family members to
correction officers to those awaiting trial, have seen with their own eyes what decades of disinvestment look like: peeling paint, crowded facilities, unsafe conditions for staff and detainees alike.

Decades of mismanagement and neglect had created a culture of dysfunction that became normalized. Staffing shortages, assaults, deaths, and drug overdoses were on the rise and became even worse during the COVID-19
pandemic.
And while there are no quick or easy solutions to reforming Rikers, I can tell New Yorkers this: the era of neglect is over, and the era of reform is underway.

My Administration is moving quickly to address these issues, and under the leadership of Commissioner Molina, we are already seeing results. Through the Rikers Anti- Violence Action Plan and the Rikers Task Force we are
making our jails safer, more humane, and more functional, while working to reverse decades of neglect.

We are addressing staff shortages and investing in our workforce, upgrading the jails infrastructure, and taking steps to reduce violence behind bars. This year we have seen reductions in slashings and stabbings at the Department's
young-adult facility the Robert N. Davoren Center (RNDC), reductions in use of force incidents and assaults on staff, and increased searches for weapons and drug contraband.

Though we are only ten months into this new era, Commissioner Molina and the Task Force have already been singled out in the latest Nunez Monitor Status Report for their efforts to make progress. The latest report, released
just last week, stated that the Task Force has "effectively resolved a number of issues that required multi-agency collaboration and cooperation." The report also praised the Commissioner's hiring decisions, clear mandates, and
courage to make unpopular yet important changes.

We know that a tremendous amount of hard work lies ahead in order to make our jails safer, but I'm proud that the report recognized the work that Commissioner Molina and his team have already done within a short time.

We must give people the protections of the law as we enforce the law, whether they are serving time or awaiting trial. And we must protect those who work one of the toughest jobs in this city and the nation. New York's
Boldest must have the resources to protect themselves and the respect of all of those who rely on them to protect our city. Our correction officers work 12- 16hour tours, in a challenging and often stressful environment yet they
do their jobs with dedication and honor. They are sometimes assaulted and face violent incidents. Our system must work for those who are incarcerated and the correction officers and non-uniform staff who care for them.

We must do more for our staff and persons in our custody. And we must address the root causes of violence and crime. For far too long, the response to this crisis has been downstream rather than upstream solutions.
I have often said, "if you do not educate, you will incarcerate." But once incarcerated, we cannot give up on people. We must do all we can to support and rehabilitate those who come through our system. That is why, for the
first time, we will be testing everyone who comes through Rikers for dyslexia and providing support to those who need it.

We know that 48 percent of inmates at Rikers Island have mental health issues and that 40 percent are dyslexic. 80 percent of the men and women on Rikers don't have a high school diploma. We see the same young people
continue to be arrested over and over again, but we don't get them the interventions they need to succeed. We must break the cycle of incarceration with education, support, and opportunity. We must go upstream and keep our
young people from falling into the river of violence.

Change does not happen overnight, and decades-long problems will not be solved in the first year of this Administration. But we have established a blueprint for real change, and we will not let this opportunity for change
pass us by. We will continue to work with the Federal Monitor in achieving the Action Plan's goals, and towards the goal of a safer and more humane jail system for all.
Mayor Adams 11/7/22
---
The Great Evaporation - An Ozone Hole Parable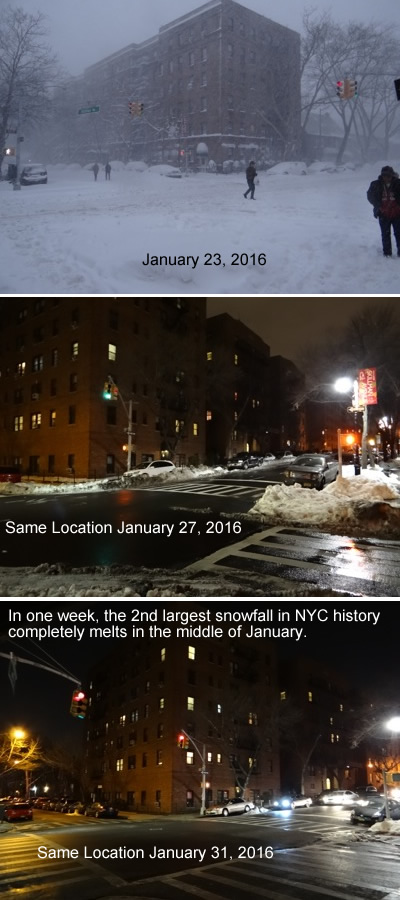 Short Story Fiction.
Once Upon a time ... on Another Planet
... in another solar system, there was a paradise that resembled planet Earth. Over a long period of time a certain species was blessed with the intellect and the physical capability of manipulating the world around them. In time this species came to completely rule the planet, although they were never quite able to put in place the methods and processes to rule themselves.
During the height of their planetary supremacy, there were ruling elites who controlled the primary sources of energy for the planet. An insidious by-product of using that energy, was that it began to change the environmental balance that enabled that species, and those species with which they co-existed, to originate and thrive.
What's Going On?
The general population of the ruling species began to realize that imbalances were occuring in their ecosystem, and some scientists on the planet began to make the case that one of the primary causes of the changes was the primary fuel sources used on the planet.
But the powerful ruling energy elite was able to stall the arrival of a general consensus to corrrect the problem, by leveraging their influence in efforts to conceal and discredit the evidence that linked the use of their energy products to the life-threatening, planetary environmental damage. Nonetheless, over time, the general population slowly began to realize what was really happening.
Private Profits Trump Communal Well Being
There were prior examples of similar ruling elites on this planet concealing health information from their customers, so they could sell their products to make more money. They concealed this information in spite of the fact that their products significantly shortened the life span of their customers. Thus, on this planet, it wasn't an unusual practice for some ruling elites to sacrifice the lives of others in order to enrich themselves.
The Great Evaporation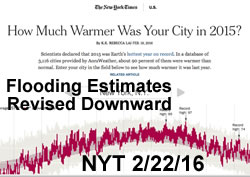 The ruling elites knew that they would lose a lot of money if the planetary population woke up to the fact that over time the planetary warming wouldn't just melt the planetary polar ice caps and wreak havoc with the weather patterns, but that it would ultimately lead to the Great Evaporation, wherein within years after the polar ice caps melted, all of the planetary bodies of water would quickly evaporate into thin air.
You see, the melting polar ice caps were releasing huge amounts of moisture into the eco-system, which hid the fact that the Great Evaporation was already well underway. Without the moisture from the melted polar ice caps, the plantary desiccation would have become more apparent, more quickly, to the planetary scientists and general population. And while the scientists continued predicting a wetter world, with huge rains and flooding, over time they continued to lower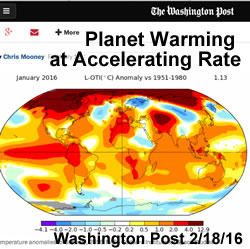 their estimates of higher sea levels, because their models failed to include a metric for the Great Evaporation that was going on simultaneously with the polar ice cap melting.
Over time the general population woke up to the fact that the evaporating planetary water no longer condensed, and thus didn't gain mass, and hence didn't return to the planet via planetary gravity - like it normally did. Instead the vapors became permanently dispersed or exited through the ozone hole. And so it was, that in time, the water evaporated and never returned because the ruling energy elites had warmed the planet too much, and concealed the problem for far too long. By the time the general population took notice and started to act, it was too late to fix the problem, which could have been corrrected by migrating the planetary energy sources to renewables.

The Great Desiccation
Nature recycles everything, but this species did not learn that lesson in time. As anyonewho's traveled in the desert knows - it's very hard to stop water from evaporating, especially on a planetary scale.
No Fairytale Ending
Thus our story has an unhappy ending as the surface of this planet dried up. It wasn't long after the Great Evaporation that this planet's surface looked very similar to its barren dry moon and nearby deserted planets.
The Great Desiccation followed the Great Evaporation. As food cannot be grown without water, most of the creatures on the planet perished due to starvation and dehydration and asphyxiation - as all of the planetary vegetation was destroyed.
Of course some of the ruling elites that had caused this terrible planetary genocide survived, but they had to move into controlled air and water environments, similar to the ones found at some of the Texas conference centers.
The End.
by Michael Wood - (c) Copyright 2016 / All Rights Reserved
The last four graphic images link to four different stories by highly respected information sources about the changing ecological system of planet earth. And here's another just in 3/4/16 NYT
One has to ponder whether continuing our current practice of using non-renewable energy sources, is worth the risk of possibly being wrong about what can happen.
I hope you enjoyed this little planetary parable.
---
Need For Straight Talk From FAA & Government Officials
Something that continues to frustrate members of the Queens community is the evasive dialogue of the FAA. It hasn't changed a whole lot in the 3 years since the FAA first implemented NextGen technology at both airports. FAA Administrator Carmine Gallo has appeared in Queens several times during that span, including a recent town hall meeting in Jackson Heights. Still, he has yet to engage in a transparent conversation about the drastic airspace changes that are taking place. When it comes to the FAA, it's always about the weather (or construction).
The reality is that there is a lot more going on above our heads than just weather. Here I will try to summarize some of the more important changes that Administrator Gallo and the FAA often neglect to mention:
1. The Recategorization of Wake Turbulence Separations (RECAT)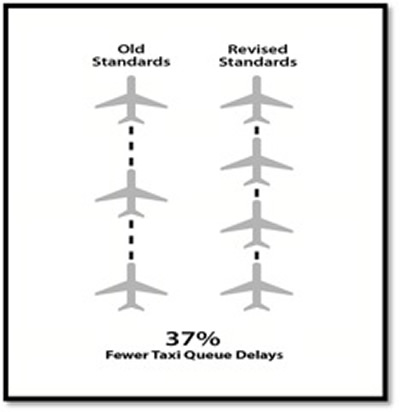 This initiative was implemented at LaGuardia airport in February of 2015. It was tied to the NextGen project, thus avoiding a proper environmental analysis. RECAT reduces the separations of planes on the same route, such as planes arriving over Jackson Heights into LaGuardia's runway 4. The separations reduction under RECAT has gone from a standard of 5 miles of separation to as little as 2.5 miles.
The FAA maintains that LaGuardia will handle growth of passenger demand with larger aircraft, but the FAA's RECAT fact sheet lists capacity increases as a benefit of RECAT. From the FAA's website: "The new standards are significantly improving the efficiency of operations at Memphis, Louisville, Cincinnati and Atlanta. FedEx boosted capacity by 20 percent"
Yes, FedEx boosted capacity by 20%. And the Memphis airport increased its slot limit from 72 to 99 flights per hour. LaGuardia's current restriction is at 71 flights per hour.
2. Lifting of the "Perimeter Rule"
The perimeter rule mandates that all LaGuardia destinations be within a 1,500 mile radius, thus keeping the airport's planes of an equitable size and weight. Currently, there are no four engine jets at LaGuardia, largely because of the perimeter rule.
A lifting of the rule would likely bring A380's and B787's to LaGuardia. This is something that the Port Authority will decide, likely when the Part 150 study is near completion and can't be included in the data. The FAA would also like the perimeter rule to end, and have consistently maintained that they will meet passenger demand with "larger aircraft". The FAA has said this, even before lifting of the rule was being openly debated, which makes one wonder.
The larger aircraft would bring more engines lower to the ground, thus increasing noise. Heavier planes also have a lower takeoff trajectory and cannot turn efficiently, which brings us to the next new FAA initiative...
3. Optimum Profile Descent (OPD)
Above is an FAA rendition of how the NextGen satellite navigation system which will guide aircraft into LaGuardia's runway 4 in the near future. Whether or not planes will slam into the runway at a 35 degree angle, as implied above, remains to be seen. The plane in the drawing doesn't look like an Airbus.
Optimum Profile Descent could potentially bring heavier arriving planes closer to Jackson Heights than they already are. The FAA asserts that Optimum Profile Descent will reduce noise because it allows planes to glide right in.
4. JUTES
The JUTES Climb is the route that terrorizes Jackson Heights on most weekends. It is a NextGen RNAV, thus it has never been studied for impact on the human environment. The Port Authority maintains that when capacity enhancing runway construction is finished, the route will subside. We'll see.
But if it doesn't, please know that there is an entry in the current LaGuardia Standard Operating Procedure which states: "avoid departing runway 22 to the maximum extent possible". Runway 22 points directly at Jackson Heights and is the source of JUTES. The statement is in the runway selection guidelines and not the noise abatement section, which leads to the assumption that the FAA is weary of departing too many planes over the area's very tall structures.
https://nyartcc.org/wiki/index.php/LGA_SOP
5. The FAA's "hidden" noise data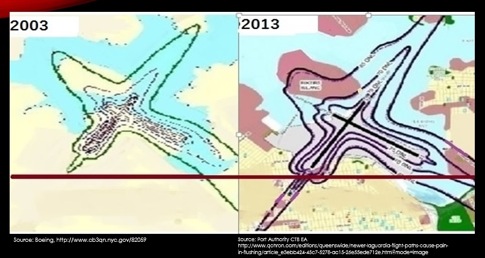 A 2013 FAA funded study "Residential Exposure to Aircraft Noise and Hospital Admissions for Cardiovascular Diseases", published by Harvard University's School for Public Health, revealed that the FAA produced noise contours for 89 U.S. airports out to 55 DNL in the year 2010.
MSP Fair Skies investigated the possibility of acquiring all of this data through FOIA requests, as the FAA had never publicized the data. Using the FAA noise data that they received, they produced a map for LaGuardia Airport. The map is available here, in one of MSP Fair Skies superb documentaries: http://mspfairskies.com/videos/
It is the first map of our area that shows noise exposure out to 55 DNL (average decibel level over a 24 hour period). It clearly shows 55 DNL extending from runway 4 all the way into Brooklyn!
Below are two additional noise exposure maps, shown side by side for comparison. Prepared by Boeing and the Port Authority, the maps show the growth of our 65 DNL noise burden over a ten year period.
6. Lastly, a word about "quieter engines"
When the perimeter rule disappears, the number of engines on many planes will increase from two to four. With RECAT, the frequency of noise events will increase. Optimum Profile Descent and larger aircraft could bring the noise source, the engines, closer to the receiver. With the number of slots poised to increase and LaGuardia inching towards 24 hour operations, there is a potential of:
(24 hours) X (81 planes per hour) X (4 engines) = 7776 engines per day.
Quieter engines are great, and should be supported, but not without putting other noise abatement scenarios in proper perspective. Quieter engines are not a cure all, and industry will have to make some concessions. Whether it be noise mitigation flight routes, curfew, late night exceptions, maintenance of slots, altitude restrictions or something else, technology alone will not bail us out.
Respectfully,
Brian F. Will
www.QueensQuietSkies.org
November 3, 2015
Editor's Note: This was sent to us in response to a story we published about a meeting held in Queens to address airplane noise in NYC.
---
Re-Generative Energy Will Solve Many Of America's Biggest Problems
Dear Editor,
Transitioning to re-generative energies such as wind, water and solar has the potential to narrow America's trade deficit, reduce America's government deficit, increase America's employment, reduce the probability of trade or military wars with China, and reduce America's carbon footprint.
Most armed conflicts take place in locations that are in or adjacent to large oil production locations or along strategic passageways for oil. It's worth noting that there are rising tensions in the South China Sea over signficant oil & gas resources there. Some believe these rising global tensions may lead to WWIII. As is true in all wars, many innocent men, women and children die. This is going on right now, as as fighting continues in Crimea, Gaza, Syria, Afghanistan, Sudan, Iraq, Nigeria & D.R. Congo.
Most of these Middle Eastern, African and impending Asian conflicts would likely be resolved if solar and wind energy were the nation's / world's primary energy sources. Instead of fighting over the remaining fossil fuels on the planet and their safe transit into use; let's use the solar and wind technologies we have already mastered, to prevent future military conflicts and mitigate the current ones.
Reduction of our reliance on oil / fossil fuels should be the nation's primary goal as it will:
1) reduce our trade deficit by enabling us to produce more or all of our own energy, thus cutting our reliance on imported oil,
2) enable us to reduce our military spending and hence overall government spending, deficits and taxes by reducing our need to guard oil production and transit ways around the world,
3) keep us out of other people's wars - which would be far easier to settle - if the riches and strategic importance associated with oil began and continued to decline,
4) provide a cleaner environment and slow climate change by reducing our consumption and hence the pollution of fossil fuels and
5) provide more domestic jobs as we could become a clean and net energy producer.
So why don't we do it?
Because those who profit from the current state of affairs will do whatever they can to slow or prevent this change from occurring because it will reduce their wealth and the future value of their holdings.
These not-so-special interests primarily consist of: a) those who profit from wars or the perceived threat of wars like the defense contractors; and b) those who profit from the heavy American reliance on fossil fuels like the big oil companies.
Both the oil companies and the defense contractors use American taxpayer dollars to fund their wealth by: a) collecting hundreds of billions of tax dollars for defense equipment investments and b) demanding that a signficant portion of American Armed Forces budgets [time, manpower and equipment] be directed toward the protection of American oil company transit ways and holdings abroad. They argue that this is because oil is a strategic asset. That is currently true, but it wouldn't be if America transitioned to solar and wind energies.
So in summary, we can mitigate some of the inhumanity of war, lower our trade deficit, lower our government spending, lower our taxes, become energy self-sufficient, pollute less, slow global climate change and increase domestic employment by accelerating our transition to solar, water and wind energies.
We can transition from fossil fuels to regenerative energy sources by using the same approach used to curb smoking nationally. Educate the public about how to transition and put economic incentives in place to support the transition. This means slowly, like cigarette taxes, commit to increasing taxes on oil consumption by some dollar or percent amount every year. Then take these tax receipts and use them to provide tax deductions and business incentives to move to renewable / regenerative fuels and energy conservation through more energy efficient autos, solar powered homes, windmill and water powered energy and the like.
Sincerely,
Francis M.
Posted July 11, 2015
---
Open Memo to New York State Assembly and Senate
The Library Trustee Association (LTA) is chartered by the New York State Regents to represent, assist, educate and honor public library boards of trustees as providers of free and universal library service. LTA advocates for all of New York's approximately 6700 public library trustees and categorically opposes proposed legislation S.6893-B/A.9217-B.
Libraries and their trustees are a vital link in the expression of and maintenance of the basic freedoms guaranteed by the United States Constitution. Interjecting politics and potential political interference into the library world sets a dangerous precedent.
This action potentially affects more than the Queens Library. It endangers the basic freedoms libraries provide for their patrons and the freedoms of association libraries
which constitute nearly 50 percent of all New York State public libraries.
This legislation would place a cloud of fear over library boards as they preside over the strategic mission and direction of their libraries. Library boards are charged with basing decisions on what is in the best interest of their community. The proposed legislation could allow local politicians and state lawmakers to impose political biases on otherwise non-partisan local decisions appropriately made by independent library boards of trustees.
New York State Libraries are recognized for their excellence throughout our nation and the world. New York State library boards of trustees are looked upon as models because of their organizational structure and how they implement their fiduciary responsibilities.
Many of the issues addressed in these bills are already covered by state regulations. LTA's highest priority is to educate trustees about the requirements, standards and regulations that they are obligated to meet. Arbitrarily reducing the length of terms from five years to three years, as this legislation would require, will greatly diminish the ability of trustees to gain experience and to become well versed in the laws, regulations and standards they are responsible to uphold.
LTA strongly opposes these legislative bills which would set a precedent for Albany
lawmakers to interject political influence upon library trustee boards and their community libraries.
Timothy Gavin
LTA Association Manager
and LTA's Board of Directors
Posted June 24, 2014
Click here to read more about the Queens Library lawsuit on our sister web magazine Queens Buzz.
---
Legislation Threatens Independence of Local Libraries in New York State
Our community libraries are rooted in the concepts of free inquiry, free expression and the free and fair pursuit of information. Dating back to our country's first lending library, founded by Benjamin Franklin in 1731, libraries have served as guardians of free speech and intellectual discourse. However, recently
proposed state legislation threatens these core tenets by injecting politics into the day-to-day operations of our local libraries.
Legislation proposed by State Senator Michael Gianaris and Assemblyman Jeffrion Aubry (S.6893- B/A.09217-B), as well as by Senator Tony Avella (S.7015-B) creates a dangerous precedent for our state's eleven-hundred libraries - comply with political demands from elected officials or risk having your community-based organization targeted with reactionary, heavy-handed state legislation. That
colleagues are jockeying for position on this issue demonstrates that there are political points to be scored.
The library community has always been a strong leader for good governance, oversight and transparency, particularly where public dollars are involved. That's why local libraries, including the Queens Library, have many of these proposed measures already in place, and supported the Nonprofit
Revitalization Act signed by Governor Cuomo last year.
This current legislation, though well-intentioned, is proffered as reform, but actually accomplishes the
opposite.
The Gianaris/Aubry legislation would reduce trustee terms from five years to three, and thereby deprive the library board of the experience needed to engage in effective oversight, budget analysis and longrange planning. Coupled with a provision that would allow unilateral removal of trustees with little or no cause, these bills allow politicians to unjustly compel action from library trustees on any issue, including what content patrons could access and what community organizations could use the library as a meeting space. This legislation threatens the independence of every library in the state, and seeks to
bring the Queens Library, a private not-for-profit corporation, directly under political control. It would open the door to patronage hires, politically-driven programming and censoring of content. In fact, this legislation sets the truly menacing precedent that any private, not-for-profit corporation receiving public
funding is vulnerable to political persecution unless it complies with the demands of politicians.
The noted American author Norman Cousins once said that a 'library is the delivery room for the birth of ideas.' Independent thought and leadership at our libraries are absolutely necessary for those ideas to take shape. Our elected officials are supposed to defend our cherished institutions, not threaten them.
This legislation must be shelved.
By Mike Neppl - General Counsel and Director of Government Affairs for the New York Library Association
June 10, 2014
Click for Queens Buzz coverage of the Queens Library Controversy.
---
Open Letter To NYS Assembly & Senate Regarding Queens Library Charter Changes
ALA / AmericanLibraryAssociation
The Honorable Sheldon Silver
Legislative Office Building, Room 932 Albany, NY 12248
The Honorable Dean G. Skelos
Legislative Office Building, Room 909
Albany, NY 12247
Dear Representative Silver and Senator Skelos,
On behalf of the American Library Association (ALA) and two divisions of ALA, the Public Library Association (PLA) and United for Libraries, we are writing to express our concerns with recently proposed legislation affecting library trustees. As the presidents of national organizations, we have a unique opportunity to observe and learn from the experiences of public libraries across the nation, and we know that Queens Library is an award winning library system that serves as a national model for excellence in library services.
Public libraries are a public good, providing impartial information and services to all, and should be held by the public, beyond the reach of undue political influence. Recently proposed legislation would negatively affect the independence of these public libraries, imposing a process from Albany that is clearly not in the best interests of the library or the community. Public libraries must be as independent as is possible if they are to impartially and effectively support, rather than be at the mercy of, the political process. This concept is central to our democratic system and to public libraries throughout the country.
The vibrant system of trusteeship in public libraries in New York is one that is renowned and respected around the country. Proposed bills S. 7015 and S.6893/A.9217 threaten this standing not only in Queens but throughout the state of New York. By reducing trustee terms from five years to three, combined with a proposed unilateral removal provision, these bills would threaten the ability of libraries to provide unencumbered access to information, values core not only to libraries but to our country as a whole. Freedom of information and freedom of thought cannot exist in a system where undue political influence can be brought to bear arbitrarily.
The proposed bills threaten the ability for Queens Library to operate free of political influence, and will serve as a dangerous precedent for libraries and library boards around the nation. We urge you to reject this legislation.
Respectfully,
Barbara Stripling
2013-2014 President
American Library Association
Carolyn A. Anthony
2013-2014 President
Public Library Association
Rod Wagner
2013-2014 President
United for Libraries
cc: New York State Assembly; New York State Senate

June 6, 2014
Click for Queens Buzz coverage of the Queens Library Controversy.
---
Keep Politics Out Of The Library
As we [the Queens Tribune on June 5th, 2014] detail elsewhere in this issue [Queens Tribune not Queens Buzz], the Queens Library system is the subject of two separate bills in the State Senate, calling for reforms to the way the Library does business. While the Senators behind these bills say they are trying to do what is best for the system, and the Borough President's office calls for reforms and the City Comptroller's office investigates the books, the Library's Board of Trustees has publicly stated that its practices are fine, and no reforms are needed.
But no one seems to be saying these things to one another.
The Queens Library system is one of the best in the world, offering more than just books. Educational and language programs, computer and job training and afterschool events for kids are all offered throughout the Library's branches. The more political games get played with the proposed reforms, the higher the chances that these programs can be lost.
While the continued barking about the needs for reforms makes for a great story, it is time for a sensible end to these public negotiations. It is time for the Queens Library's Board of Trustees to stop playing defense, for the elected officials calling for reforms to halt their offensive. Instead of going back and forth behind separate closed doors, the two sides need to come together and negotiate a plan that works for all involved - especially the people that rely so heavily on the library for its services.
As far as anyone knows, there have been no meetings with all the principle players in this drama. We call on those individuals who say they are protecting the library - the members of the Board of Trustees, the Borough President and members of the Queens delegation in the State Legislature - to meet, not to argue over who is right and who needs to go, but to determine how best to go forward to ensure the future of the Queens Library is protected.
The political games need to stop. The time for talking is now.
June 5, 2014 / Queens Tribune Editorial
Click for Queens Buzz coverage of the Queens Library Controversy.
---
QUEENS LIBRARY STATEMENT REGARDING NY STATE LEGISLATION
"The Queens Library values the input of all our stakeholders, including our elected officials. The Library believes in good governance and is constantly committed to being better tomorrow than we are today. Over the last six weeks, the Board of Trustees has adopted a series of reforms aimed at improving upon existing policies, increasing transparency and strengthening the library and its governing practices.
The proposed State Legislation includes several specific measures that are already in place. Measures already in place at the Queens Library include an Audit Committee and a Labor Relations Committee of the Board of Trustees as well as a Conflict of Interest Policy for Senior Officers.
Several other measures are currently under consideration by the Board of Trustees.
We look forward to working with all our stakeholders to continue to enhance and strengthen the Library."
Queens Library Announces Series of Reforms
As part of its continued commitment to ensuring the library's standing as a premier, nationally recognized library system, the Queens Library is pleased to announce that its Board of Trustees has adopted a series of reforms to its governance and operating policies and procedures.
"Every organization needs to continually monitor and, when needed, to adjust its governing structure, policies and procedures to stay current and to adopt industry best practices. Thanks to the leadership of the Board of Trustees, its management and its entire dedicated staff, Queens Library is a model that other library systems from across the globe seek to emulate. These changes will help ensure that the library remains transparent, accountable and effective. " said Board of Trustees Chair Gabriel Taussig.
In the last six weeks, the Board of Trustees has moved very swiftly to implement a series of significant changes in policies and governance that strengthen the institution.
The adopted actions include:
· CREATION OF AN AUDIT COMMITTEE: The Audit Committee will assist the Board in improving oversight of the internal and existing external audit function, including the appointment of both internal and external auditors who will report directly to the Board and monitoring the implementation of audit recommendations. Members of the Audit committee have been appointed and their work has already begun. This committee will add an additional level of oversight.
· A PROCESS AND TIMELINE FOR REVIEW OF EXECUTIVE CONTRACT: The Board is undertaking an independent and thorough review of the President & CEO's employment contract. Evaluation will be made of the compensation and all contract terms of the Chief Executive Officer as compared to those of similar sized not-for-profit institutions . The work of the consultant is underway.
· GOVERNANCE REVIEW: To include the views and expertise of the entire Board of Trustees on critical governance matters, a Special Committee on Governance has been formed; its work is already underway to review several serious matters recommended for consideration, including the current committee structure of the Board.
· NEW CONFLICTS OF INTEREST POLICY: A revised Conflict of Interest Policy for senior officers is in place to limit outside employment; to clearly define conflicts of interests for such employment and require senior officers to disclose any outside employment prior to accepting outside employment. Additional reviews have been authorized by the Board to determine if additional limits exist in comparable positions at similar non-profit organizations.
Additional proposals to further increase transparency, accountability and governance are under review by the Board of Trustee Committees and we expect additional actions to be announced in the coming weeks.

The mission of the Queens Library is to provide quality services, resources, and lifelong learning opportunities through books and a variety of other formats to meet the informational, educational, cultural, and recreational needs and interests of its diverse and changing population.
Posted on April 9, 2014
Click for Queens Buzz coverage of the Queens Library Controversy.
---
Charter School Owner Closes Her 22 NYC Public Schools To Bus Her Students To Albany To Serve Her Purposes
Statement by Council Member Daniel Dromm, Chair of New York City Council Education Committee
Capital New York reports that Success Academy CEO Eva Moskowitz "is closing all 22 of her schools for the day to attempt to rally support in Albany, and has asked teachers to provide instruction to students on buses up to the Capitol."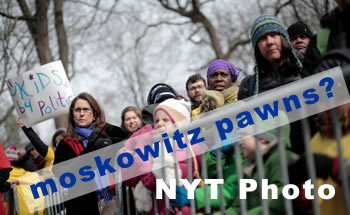 I am deeply concerned about the legality of a school leader closing schools for entirely political purposes. As chair of the New York City Council Education Committee, I intend to hold an oversight hearing to investigate whether any laws or Chancellor's regulations have been violated by Moskowitz unilaterally closing schools to effectively force children to lobby on her behalf.
This is the second time that Moskowitz has closed her schools for what seems to have been political purposes. In October, Moskowitz closed her Success Academy charter schools to lead a political march across the Brooklyn Bridge to protest Bill de Blasio. This must stop. No educator should be allowed to use children as pawns for their political agenda. Serious questions arise about closing schools for political gain.
As the recipient of public funding, I am also troubled by reports of the Success Academy paying administrators extraordinary salaries.
I also intend to use my oversight powers to investigate Moskowitz's extensive marketing campaigns costing millions of dollars.
Field trips can be an important part of the educational experience. Dragging children to Albany to further Moskowitz's political agenda serves no public or pedagogical purpose.
Statement by Council Member Daniel Dromm, Chair of New York City Council Education Committee
Published March 1, 2014
---
Editor's Notes: Moskowitz Actions, Charters & School Performance, & DOE Actions In Astoria
What would you think if the United Federation of Teachers Union [UFT] closed all NYC public schools and used the school children for a union rally [aka their own political purposes], like Eva Moskowitz / Success Academy appears to have done above in Albany on March 4th, 2014? The photo above links to the NYT story.
****
In a report we did a couple years ago, a Stanford University Study showed that the inclusion of charters in a school system improves overall performance, although over time the charters in their study underperformed the non-charters.
In researching the story on school closings, the one thing we learned is that there are no easy answers and that there are many factors at play in measuring school performance. However, according to the summary results of a National Education Longitudinal Study published in Education Week, the most critical factors in determining the success of a school are the children and families who enroll in the school. Parental supervision and participation in their children's academic performance is critical to both the child's and school's success.
****
The Bloomberg Department of Education [DOE] began an attempt to partition one of Queens most successful schools [PS 122 in Astoria] while Eva Moskowitz's Success Academy was making plans to open a charter in Queens. Many parents of the school did not find this to be coincidence. After a public outrage, the DOE quickly backed down.
It's not a big stretch to surmise that this sort of coincidence may have occurred previously. Some believe that the Bloomberg DOE may have facilitated Moskowitz's success by enabling Success Academy to make targeted enrollments at the expense of the surrounding schools / students.
Eva Moskowitz caught the public's attention during the Bloomberg Administration second and third terms, for opening a record 22 charter schools in the NYC public education system in less than seven years. This represents between 1% and 2% of all NYC public schools [there are approximately 1700 in total] and 12% of all NYC public charter schools [there are 183 as of 2013 / 2014 school year].
March 1, 2014
****
Editor's Update - NYC Co-location Approval Criteria / Success Academy Funding / LIC H.S.
In late February Mayor de Blasio approved 35 of 45 school co-locations. He said that he turned down the school co-locations based on the following criteria: 1) not put any elementary schools in with high schools, 2) not open schools with less than 250 students because they wouldn't receive enough resource to provide a proper education, 3) no co-locations requiring heavy construction and 4) no co-locations requiring the dislocation of the neediest kids.
De Blasio approved five of eight co-locations for Eva Moskowitz / Success Academy charter schools. Three of eight of Success Academy's co-locations were not approved because they did not take into account the needs of kids with special needs.
Moskowitz's Success Academy is funded in part by many NYC hedge fund operators. These hedge fund operators are in the tax bracket targeted to fund NYC education. Many of the public advertising campaigns launched by Eva Moskowitz / Success Academy / Charterswork.org are funded by them, pushing their point of view.
Mayor de Blasio drew attention to the fact that some charter school programs, like those funded by private sources [aka high net income / net worth individuals] at Success Academy, cannot be replicated in the remaining public schools, without receipt of the additional funding.
Editor's Suggestion: If these privately funded charter school programs are successful, perhaps the city can ask these wealthy donors to Success Academy, to increase their investments in the NYC school system to enable these programs to be replicated throughout the entire NYC public school system.
LIC High School was one of the schools targeted for a co-location that was nixed. LIC High School is one of the remaining large high schools in the city.
April 6, 2014
****
Editor's Update - NYS Court Bars NYS Comptroller From Auditing Charter Schools
Thomas Di Napoli, NYS Comptroller, sent us this link to a story / editorial about how the Supreme Court barred his office from auditing NYS charter schools.
Eva Moskowitz / Success Academy sued the NYS Comptroller when he made an attempt to audit them. According to Mercedes Schneider, a blogger of the Huffington Post, in 2011, just nine schools of Success Academy received about $50 million in public funding. As mentioned above, Success Academy currently operates 22 charter schools in the NYC public school system.
According to the Times Union Editorial [the Times Union is a newspaper in Albany], New York State currently has 233 charter schools, with an enrollment of 87,000 children and costs taxpayers over $1 billion per year.
March 22, 2014
****
Thomas Di Napoli, NYS Comptroller, sent us this link to a story about a special education audit showing financial abuse of public funds.
DiNapoli: Special Education Provider Pleads Guilty to Felony Charges. The executive director of special education provider IncludED Educational Services pleaded guilty in Manhattan Supreme Court Friday to grand larceny charges stemming from an audit and investigation by State Comptroller Thomas P. DiNapoli. Morton Kramer agreed to pay $418,000 in restitution as part of his plea agreement and is banned for life from providing special education services for the state.
May 24, 2014
$element(bwcore,insert_search,N)$
---
Universal Pre-Kindergarten Now
Study after study has shown that children who receive early childhood education perform demonstrably better later in life than those who don't receive it.

To give this benefit to our children, New York City needs a dedicated source of funding for universal prekindergarten.

The state's plan doesn't allocate enough money. Also, in the past, state educational money was promised to the city and now a decade later more than $4 billion of those funds have never made it to our public schools.

It's right to ask 1.5 percent of city taxpayers, those who make $500,000 or more a year, to pay their fair share of tax dollars.

To voice your support email upk@council.nyc.gov or call 212-788-6687.
Submitted by NYC City Councilmember Danny Dromm Chair of Committee on Education & NYC City Council Speaker Melissa Mark-Viverito
Posted March 1, 2014
Click here to view the Queens Buzz section on Queens Schools.
---
Questioning Proposed Banking Rules
November 15, 2012 / Flushing / Letters To The Editor
Our community and economy are at risk again, this time due to potential new banking rules that could affect the ability of banks to lend and communities to rebound. These proposed regulations, called "Basel III", define how banks measure risks and their level of funds, or "capital" levels, that they would need in order to cover those risks. It works like your decision on savings: you can choose to save everything and not have any money to spend on goods and vacations. If all consumers did the same, then you can imagine the impact on the local communities. If all banks must set aside more capital, then they do not have that money available to lend in the community, resulting in reduced economic activity.
There are restrictions and costs related to regulatory requirements. These proposed rules are applied against many kinds of loans, including residential 1-4 Family mortgage loans, development and construction loans, business lines of credit and home equity lending. The rules ultimately have an effect on communities because it will be more difficult for the banks to lend to both consumers and businesses, and still to meet the regulatory capital levels. In addition, banks may need to increase the price for other products and services. In turn, borrowers who relied on those products and services would be deprived of affordable credit for homeownership or business activities.

The rules present key challenges and one such area is mortgage lending. At a time when the government lacks a long-term solution to housing finance, the proposed framework would impede mortgage lending that banks have offered successfully for decades. Basel III puts mortgage loans into two "Categories", with the more favorable Category I defined very narrowly. In many cases, lenders offer substantially below-market interest rates to borrowers in exchange for the borrowers' acceptance of future risk in rising interest rates; known as adjustable rate mortgage loans or "ARMS". The proposal would make it much more difficult for many local banks to meet the new capital levels, causing them to decrease their ARMs lending, which again would reduce economic activity.

Category II is so tough that banks will have a very difficult time extending loans secured by home equity. The proposed rules on home equity lending are a double effect, because your first mortgage must be reassessed by banks using the new rules when you have a home equity loan. Banks must determine if it is possible to continue to offer home equity loans, absorb the related impact from the first mortgages, and still meet all of the regulatory requirements. These are only two examples. The rules run on for hundreds of pages, and so there are more examples that impact lending at current levels. Other government agencies are questioning whether Basel III is a good idea. On July 17, 2012, Peter T. King, U.S. Congressman from the third congressional district, and other members of the House Financial Services Committee raised their concerns in a letter to the regulators. They agreed that "Certain steps are necessary to restore confidence in our capital markets. However, we want to make sure any response to the financial crisis does not needlessly hamper economic recovery in our communities." I support this level of questioning by the House Financial Services Committee. The Committee had heard from the community bankers, that their ability to lend and provide liquidity in the local markets would be curtailed. That is where our communities could be impacted.
The proposed rules are applied not just on new loans, but all loans, so there would be an immediate impact on the banks and our communities. They are retroactive, so, if banks made a decision to create a loan years ago under old regulations, this stricter set of rules must be applied against that loan as well.
The deadline set by the regulators was October, 22, to accept comments on the proposed rules. In light of the volume of comments received and the wide range of views expressed during the comment period, the regulatory agencies are holding hearings and have announced that they do not expect that any of the proposed rules would become effective on January 1, 2013.
John R. Buran, CEO and President, Flushing Bank
---
Site Search Tips. 1) For best results, when typing in more than one word, use quotation marks - eg "Astoria Park". 2) Also try either singular or plural words when searching for a specific item such as "gym" or "gyms".
SEARCH
---
$element(bwcore,article_picker,1393,Y,N,page_title_home,N)$
---
Click the log in link below to create an ID and post an opinion.
Or send this story to a friend by filling in the appropriate box below.
---
---
NYC Editorials & Opinions
Click here to go to the front page of Gotham Buzz.
Click these links for promotions by advertisers in NYC.
Click this link to go to the NYC neighborhoods.
---
Site Search Tips. 1) For best results, when typing in more than one word, use quotation marks - eg "Midtown Neighborhood". 2) Also try either singular or plural words when searching for a specific item such as "gym" or "gyms".
SEARCH
---
Click the log in link below to create an ID and post an opinion. Or send this story to a friend by filling in the appropriate box below.
---
---
---
Click the log in link below to create an ID and post an opinion.
Or send this story to a friend by filling in the appropriate box below.
---
---
NYC Related Links
Click for New Years Parties & Restaurants NYC
Click for Manhattan Farmers Markets NYC
---