Are The Clintons & Bushs American Royalists?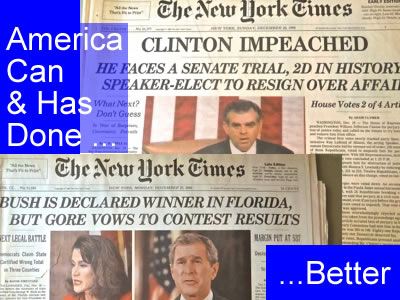 This next section provides a brief report to remind voters of some of the highlights of the two major parties' front running candidates' family performance histories. History they made while their family worked in the Executive Branch of the federal government.
April 6, 2015 / NYC Neighborhoods / Government & Politics NYC / News Analysis & Opinion / Gotham Buzz.
I heard some folks in the audience say that they thought Elizabeth Warren might be a good running mate for Hillary. Several told me that Hillary was unstoppable. I thought about this after leaving the Barnes & Noble bookstore at Union Square in Manhattan and decided to start surveying people about how likeable Hillary Clinton is.
Hillary Clinton - Is She A Paper Tiger?
The response wasn't particularly good for those who support Hillary. To about half of the people I randomly surveyed, Hillary Clinton just isn't that likeable [note that this was a super small sample size of about a dozen folks in Union Square Park in Manhattan one evening]. One pundit opined that she's far more like Al Gore, than she is like her husband in terms of likeability.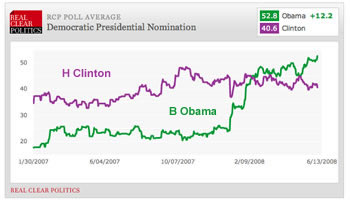 I subsequently looked up the polling charts from eight years ago. Hillary Clinton was a paper tiger back then and, given her slippage in the polls since the email debacle, she may be a paper tiger again.
See the Obama / Clinton chart from 2006 on your right. The chart shows some loss of popularity on Hillary's part, but it was the congealing of the rest of the Democratic electorate around Obama that won him the prize. Currently Elizabeth Warren is trending in the neighborhood of Obama's poll numbers at this point in time in the race.
Back To The Past - Jeb & Hillary - 1992 Redux
I didn't do a survey, but Jeb Bush may have the same problem as Hillary. The Bushs have presided over the nation's two most significant financial disasters since the Great Depression - and by some accounts - they were in part responsible and Bush family members profited during them.
Click here to continue reading our report of a brief overview of the Clinton Record & Bush Record.
---
Are The Clintons & Bushs American Royalists?
This next section provides a brief report to remind voters of some of the highlights of the two major parties' front running candidates' family performance histories. History they made while their family worked in the Executive Branch of the federal government.
April 6, 2015 / NYC Neighborhoods / Government & Politics NYC / News Analysis & Opinion / Gotham Buzz. Continued.
The Bushs' & Clintons' Role In America's Debt & Current Standard Of Living
It's also worth noting that since 1980 the would-be royal families - the Bushs and Clintons - have been working in the Executive Branch of the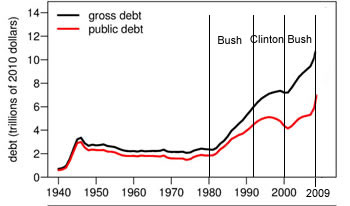 federal government ending in 2008. For 28 years, since George Sr. was Reagan's VP, members of the Bush and Clinton families were at the decision-making table overseeing decisions regarding the use of American economic, financial and military power.
The chart to your right shows the explosive public debt growth from 1980 to 2009. It was during these years during that the Bushes [1981 - 1992], Clintons [1993 - 2000] and Bushes [2001 - 2008] presided over the nation's finances.
The chart below right shows American GDP growth from 1989 - 2008 [blue line] alongside the American workers' median income growth [red line]. While GDP grew steadily up until the last couple of years of the Bush Jr. Administration, the median American wage did not kept pace.
Middle & Lower Income Americans Living Standards Not Keeping Pace With Nation's Growth
During this time the American working class has seen a general degradation in their standard of living as many of the high paying manufacturing jobs were exported to other [generally third world] nations through trade agreements. And the two huge financial debacles of 1989 and 2008 ended with millions of Americans losing substantial amounts of their wealth and homes.
Elizabeth Warren had noted that the bottom 90% received 0% of income growth from 1980 to 2012.
1980 - 1988: President Reagan & George Bush Sr [VP] Deregulate Savings & Loans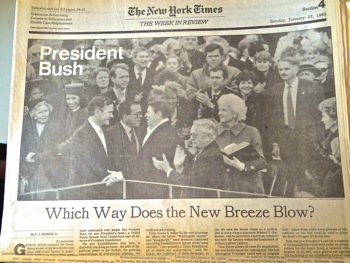 The S&L crisis appears to have originated during the Reagan / Bush Administration which had passed a deregulatory bill which loosened regulations on the Savings & Loans, thus enabling them to offer adjustable rate mortgages and other financial services. Large leveraged real estate bets / investments were made which subsequently collapsed.
In 1987 four Democratic Senators [all now retired] and Republican Senator John McCain intervened on behalf of Charles Keating of the Lincoln Savings & Loan Association, which was accused of improprieties by the Federal Home Loan Bank Board. In 1989, after George Bush Sr. was elected as President, the Lincoln S&L collapsed costing taxpayers billions in bailout funding.
Although none of the Senators were found to have committed a crime, they were criticized for exercising 'poor judgment'.
1988 - 1992: President Bush Sr Authorizes $1.5 Trillion Bail Out Of S&L's
George Bush Sr. presided over the largest bail out of the financial system in U.S. history [about $1.5 Trillion] during the Savings & Loan crisis that curiously wasn't revealed to the public during the 1988 presidential campaign. Thus in 1988, Vice President George H. Bush ran and defeated Michael Dukakis for president.
1985 - 1988: Bush Sons' Business Dealings With Savings & Loans: 1) Jeb Bush With Broward S&L in Florida & 2) Neil Bush With Silverado S&L in Colorado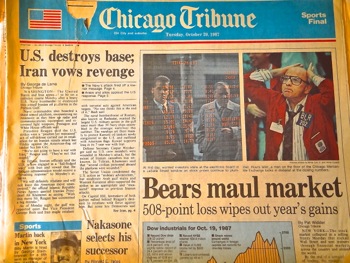 From its inception in the 1980's to its resolution in the 1990's about a third of all U.S. Savings & Loan companies were closed or merged with stronger financial institutions. Among them was Silverado Savings & Loan in Colorado [Neil Bush] and the Broward Savings & Loan in Florida [Jeb Bush].
Bailing out the Silverado Savings & Loans cost taxpayers over one billion dollars. The Board was sued and Neil Bush was cited for having breached his fiduciary responsibility through conflicts of interest. The case was settled out of court.
Jeb Bush was involved in Florida real estate at the time. He was a key player at a firm that defaulted on a building loan of millions of dollars during the S&L crisis. His firm was able to keep the building and all or most of the loan was written off by the failed S&L. I don't know if it was the investors, the depositors, the taxpayers or all three that paid the bill.
1991 - 2001: Bushs & Clintons: NAFTA & WTO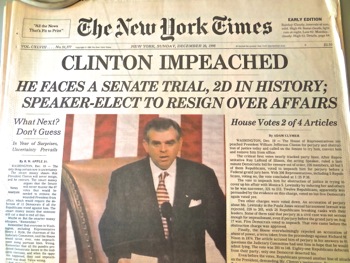 George Bush Sr. negotiated and signed the North American Free Trade Agreement [NAFTA] in 1992, the implementation of which was signed by Bill Clinton in December 1993, and which went into effect in January 1994.
Bill Clinton negotiated the deal that let China into the World Trade Organization [WTO] in 1999, thus freeing trade between the two nations. George W. Bush certified the deal in September of 2001.
Sound economic arguments may be made for free trade agreements. But issues regarding the lack of parity / fairness in the deals regarding wages, health conditions, labeling, environmental issues and currency manipulation have contributed to a loss of jobs and earnings power for the average American worker.
1999: President Clinton Signs 'Financial Modernization Act' Into Law Repealing Significant Segments Of Decades Old Banking & Financial Regulatory Framework
Bill Clinton signed the Financial Services Modernization Act and the Gramm-Leach-Bliley Act into law in 1999, thus in part repealing the Glass-Steagall Act of the 1930's, which regulated bank and lending activities. This opened the door for large banks to become more active players in high risk and highly leveraged real estate loans and securities which is in part what brought on the financial crisis of 2008.
Ken Lay of Enron Was Close Bush Family Friend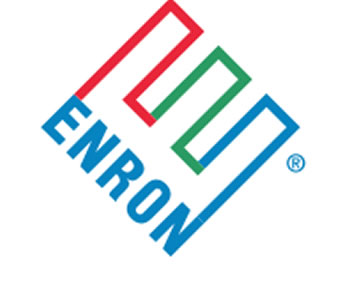 It's worth noting that Kenneth Lay of Enron was considered to be a close Bush family friend. Ken Lay and Enron were [among] the top donors to George Bush Jr's presidential campaign before Enron went bankrupt. Barbara and George Bush Sr. attended Ken Lay's funeral in 2006.
Gov Jeb Bush: Florida State Pension Loses Hundreds of Millions On Enron Investments
Jeb Bush, as Florida's governor was one of three trustees responsible for overseeing the management of the Florida state pension fund. At a time when most folks were dumping Enron, the Florida State Pension continued to accumulate the stock. According to a January 22, 2002 New York Times story, the Florida State Pension is estimated to have lost $335 million on Enron stock investments.
2001 - 2008: President Bush Jr Takes Hands-Off Approach To Financial Services Regulation & The World Financial System Nearly Collapses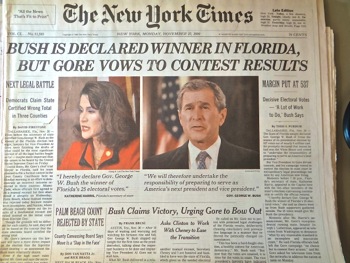 George Bush Jr. played a role in overseeing the near collapse of the financial system by taking a hands-off approach to enforcing regulations on banks and other financial firms.
President Bush Jr. also failed to impose much / any regulatory framework on the emergence of Hedge Funds which made huge bets with mostly bank and financial company loans and bonds - much of which was used to purchase real estate related assets and make complex, high risk, derivative-based trades.
Congressional Democrats were also in part to blame, as lobbyists kept pressure on them to prevent the Bush Administration from acting on its feeble attempts to rein in Fannie Mae and Freddie Mac, the two largest real estate lenders in the nation. Fannie Mae and Freddie Mac are backed in part by the U.S. federal government. They were "too big to let fail".
The Bush - Clinton Royalists: Haven't We Seen Enough?
Do Republican and Democratic voters of this nation really think that any members of either of these would-be royal families deserve an opportunity to slice themselves and their friends another big slab of the nation's bacon?
The information provided above should enable you to look up these incidents on the internet on your own to learn more about these candidates / families for yourselves.
As members of a free democratic society it isn't just our right, but rather our responsibility and duty, to understand which government officials are making what choices, so that we can make informed decisions when we enter the polls and collectively decide who will govern us.
The 22nd Amendment - Term Limited Executive Branch Power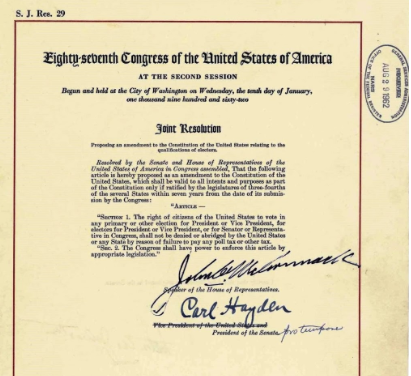 While the Bush's and the Clintons might not be breaking the letter of the law, they are circumventing the intent of it. The twenty-second amendment of the United States Constitution clearly states:
"No person shall be elected to the office of the President more than twice, and no person who has held the office of President, or acted as President, for more than two years of a term to which some other person was elected President shall be elected to the office of the President more than once. ,,,"
But then finding loopholes in the nation's laws is not new to either of these two would-be royal families.
BTW - for those who are interested in learning more about Elizabeth Warren, there's a 'Run Warren Run' event to be held on April 20th in NYC, featuring Lessig, a Harvard Law School colleague as the main speaker. Details haven't yet been released, but if you're interested you should rsvp with them now at runwarrenrun.com, as I understand that space will be limited.
---
---
$element(adman,groupad,Catgry ManWmn)$
$element(adman,groupad,Catgry Realestate)$
---
$element(adman,groupad,Catgry Rest)$
Bronx NYC Related Links
Click for Bronx Restaurants - Bronx NYC.
Click for Bronx Shopping - Bronx NYC.
Click for Bronx Things To Do NYC - Holidays in Bronx NYC.
Click for Bronx Neighborhoods - Bronx NYC.
Click for Bronx Real Estate & Business - Bronx NYC.
Click for Bronx Arts & Culture
---
Archives - TBD
---
$element(adman,groupad,Catgry Foodwine)$
Site Search Tips. 1) For best results, when typing in more than one word, use quotation marks - eg "Astoria Park". 2) Also try either singular or plural words when searching for a specific item such as "gym" or "gyms".
---
$element(bwcore,insert_search,N)$
Click this link to search for something in our Manhattan Business Directory.
---
$element(adman,groupad,Sectional2 Ad)$
Click the log in link below to create an ID and post an opinion.
Or send this story to a friend by filling in the appropriate box below.
---
---