---
December 26, 2017 / Bronx Neighborhoods / Bronx Politics / News Analysis & Opinion / Bronx Buzz NYC.
This section contains reports and photos about what appears to be the many nefarious activities of Rupert Murdoch over the course of about a half century. Murdoch appears to use his media to meddle in order to make profits by using propaganda to promote patronage style payback pols. But read on to decide for yourself whether this hypothesis can withstand your scrutiny. $element(bwcore,insert_search,N)$
---
K. Rupert Murdoch & the Rise of the Propaganda Press
This Section is Dedicated to Preserving One Man One Vote Democracies by Exposing What Appears to be Murdoch's Life's Work in Propaganda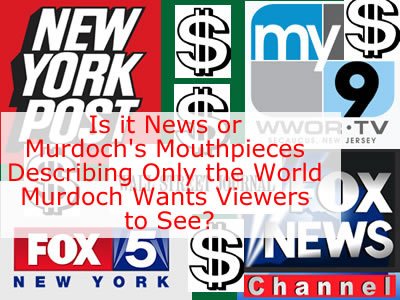 Updated / November 27, 2017 / November 4, 2016 / NYC Neighborhoods / NYC Politics / News Analysis & Opinion / Gotham Buzz.
In the Spring of 2016, while watching the Bernie Sanders campaign unfold, I noticed that the 'mainstream media' was showing what seemed to be tangible bias in favor of Hillary Clinton. This prompted my first story about the Bernie Sanders campaign & phenomenon, and made me aware of how the mainstream media appeared to treat him unfairly.
After the New York Primary, I noticed a relentless onslaught of attacks by Rupert Murdoch's NY Post on Mayor de Blasio. The attacks were based on allegations and innuendo, and sometimes included as many as five attack stories per day. Their relentless attacks based on allegations and innuendo outraged my sense of decency and fair play, so I began a study of the NY Post reporting bias which resulted in the second story of this series.
While doing the de Blasio / NY Post story, I couldn't help but notice a wide ranging pattern of what appeared to be a rampant abuse of First Amendment power by Keith Rupert Murdoch and his organization, including breaking laws, invading people's privacy, and bribing public officials. While these activities were uncovered in Britain, it's not a stretch to think that given the same man, Murdoch, is controlling the Newscorp & 21st Century Fox global media empire, that these same sorts of nefarious activities might be going on here as well. In fact, people responsible for management oversight of the tainted operations were subsequently given high ranking positions in this country.
As the Republican and Democratic Conventions of 2016 approached, I decided that the time period surrounding the political party conventions, up through the general election in November, would provide me with a good case study period to evaluate whether and how Murdoch's Fox News, NY Post and other assorted media properties, including the Wall Street Journal and the National Geographic, might be used as propaganda outlets.
In doing the context research, I found America's and Britain's media laws had been rewritten and loosened over time. In numerous cases I noticed that Keith Rupert Murdoch, all too often appeared to be in close proximity to the politicians changing those laws - almost always having supported them with his media properties - and at least in one case - even making personally direct donations to their campaigns.
I dug a bit further and found that there are few 'real' media laws of the books in Australia, where Murdoch is no longer a citizen. In spite of his status as a foreigner he reportedly owns 64% of that nation's daily newspapers and has a controlling interest in the nation's satellite TV system. I did some cursory research and it's not a stretch to think that Murdoch may have gotten his start influencing the re-writing of a nation's media laws there.
I also found what appeared to be a striking pattern of Murdoch manipulations and moves that seemed to come straight out of the political and propaganda playbook written by two of the earliest, most successful, and most evil practitioners of modern mass market propaganda - Adolph Hitler and Joseph Goebbels.
Hitler and Goebbels came to my attention because I found that I really could not even begin to understand modern propagandist techniques without studying Hitler and Goebbels in Germany in the 1930's. Hitler's skillful use of propaganda appears to have hastened his ascent to power, and enabled him to keep his grip on it. These two men are the fathers of modern propaganda, and it appears that Keith Rupert Murdoch has adopted and updated their propagandist techniques to serve his own interests.
Those who do not learn from history are doomed to repeat it. So please read on.
Click here to view our report about the state of media coverage of the 2016 election.
Or click here to continue on with this story about Keith Rupert Murdoch & the rise of the propaganda press / media madness/ corrupt Fox News / NY Post.
---
K. Rupert Murdoch & the Rise of the Propaganda Press
This Section is Dedicated to Preserving One Man One Vote Democracies by Exposing What Appears to be Murdoch's Life's Work in Propaganda
Updated / December 26, 2017 / November 4, 2016 / NYC Neighborhoods / NYC Politics / News Analysis & Opinion / Gotham Buzz. Continued.
---
NY Post Propaganda, Fox News Distortions & NYC Elections
Will Murdoch's Propaganda Outlets Impact NYC Municipal Elections & the NYS Ballot Referendums of 2017?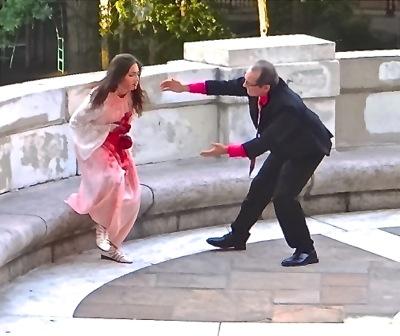 November 5, 2017 / NYC Neighborhoods / NYC Politics / News Analysis & Opinion / Gotham Buzz NYC.
How Reliable are the Polls?
On Tuesday November 7, 2017 New Yorkers have an opportunity to assert their will at the ballot box. While the polls indicate Mayor de Blasio will win re-election, it's important to recall that only a year ago, all but one of the polls forecast that Hillary Clinton would win the presidency.
Having reliable information sources is important to making good choices.
In the 2016 presidential election we saw a corruption of a lot of information that was published and videocast about the candidates, which was used in an attempt to manipulate voters' view of them - aka propaganda.
The following provides a look at the dominant NYC news information provider with an eye to how fair and accurate they have been in their reporting of NYC news. The report contains links to additional information related to this report, as well as additional information about the impending NYC Mayoral election.
Billionaire Murdoch's NY Post & Fox News Appear to have Spent the Past Couple Years Distorting NYC News
One billionaire, Keith Rupert Murdoch, controls a guesstimated 40% of the branded, local, major media outlets in New York City - including the
NY Post
Fox News Network
WWOR TV Channel 9
The Wall Street Journal
WFOX TV Channel 5
Murdoch appears to use his media outlets as one giant propaganda machine, pouring out billions of impressions around the world into unaware voters / consumers minds. The Murdoch media oftentimes appears to contain misleading, out-of-context narratives that seem intended to manipulate audiences into believing / feeling positively or negatively about politicians / government officials based on distorted reporting of allegations, sensationalizing nits and sometimes outright fictions fabricated or amplified by contributors of the Fox Fake News Factory. These impressions often enough appear to further Murdoch's insatiable appetite for money and power, by removing or promoting pols into positions where they can be used to advance Murdoch's profit-seeking interests.
---
---
Murdoch also controls a number of national publications he's acquired over the past decade or so, such as Barrons and National Geographic. Oftentimes, if not always, it appears that Murdoch changes editorial staff and reporting standards soon after Murdoch acquisitions have been completed. Generally those changes appear to change what was once a respected news organization into what seems to be a Murdoch propaganda machine. We've been reporting on what appears to be Rupert Murdoch's nefarious use and abuse of his media outlets in a series we've entitled Murdoch Media Madness / Fox Fake News / NY Post propaganda.
---
How Duplicitous was James Murdoch's Donation?
Like Father Like Son: Is Rupert's Son also a Talented Deceiver?
Does Murdoch's Fox News RACIAL - ize to SENSATIONALIZE?
Updated September 3 / August 28, 2017 / NYC Neighborhoods / NYC Government & Politics / News Analysis & Opinion / Gotham Buzz NYC.
On Thursday, August 17th, 2017 a huge amount of publicity went out to the people of the United States and the world, that James Murdoch, the CEO of 21st Century Fox and Chairman of British Sky PLC, gave a $1 million donation to the Anti Defamation League.
The Anti-Defamation League [ADL] is a worthy cause, as according to the ADL website,
"The mission of ADL is to stop the defamation of the Jewish people and to secure justice and fair treatment to all."
James Murdoch and Fox News probably couldn't have come even close to securing this kind of positive publicity by spending ten times that amount of money on advertisements.
Murdoch's the Name & Mass Media Manipulation is the Game
Given the recent human tragedy of the Charlottesville terrorist attack, and in a time where Neo Nazis and the KKK are back on the march, the donating to the Anti-Defamation League certainly seems like a timely and good cause.
But the public relations aspect of James' donation is only where the story begins - as James Murdoch is the Chief Executive Officer of 21st Century Fox - a position he appears to have secured by virtue of his Royal Birthright. James is the son and one of the heirs to the media empire of multi-billionaire global propagandist Keith Rupert Murdoch - who coincidentally is the Chairman of 21st Century Fox. According to Rupert Murdoch's own words he is also a "good friend" of Donald Trump.
How Racist the Sly Fox (News)?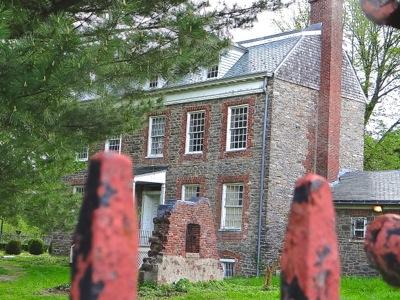 So while Fox CEO James Murdoch made a $1 million donation to fight discrimination, one could make the case that one of the more significant (indirect) contributing factors in the rise in anti-Muslim, anti-Semitism and / or racism in America is what appears to be the distorted RACIAL - izing reporting done by Murdoch controlled 'news' outlets - the most notable of which is Fox News.
I'm going to give you three examples of what appears to be Fox News implicit nod to racism by skewed presentations of the facts - including significant omissions, out-of-context distortions and fictionalizations. I encourage you to look for other appearances of this by Murdoch media outlets, whenever you're getting your news from them. The Murdochs control literally hundreds of different media outlets around the globe.
In NYC alone the Murdodchs control the Fox TV Network, NY Post, Wall St Journal and two local TV stations WWOR-TV [Channel 9] and Fox [Channel 5].
And it's worth mentioning that there is a pending lawsuit against the Murdoch's Fox News regarding employment discrimination. I won't delve into the allegations of illegal sexism at the organization as this has already been widely reported. An April 25, 2017 report in the NYT noted,
"Eleven current and former Fox News employees filed a class-action lawsuit in New York against the network, accusing it of "abhorrent, intolerable, unlawful and hostile racial discrimination."
Fox News Appears to RACIAL -ize a Rape to SENSATIONALIZE it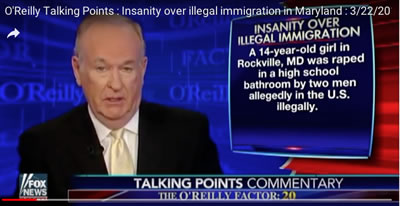 On March 22, 2017 the Murdochs' Fox News had Bill O'Reilly do a report about the rape of a high school girl allegedly by two illegal immigrants. The thrust of Bill O'Reilly's distorted commentary appeared to be the implication that illegal immigrants are rapists.
Murdochs' Fox News report went on to bash the other media which Murdoch's Fox News has called dishonest, propagandist, fake, elitest, liberal and left wing for not reporting the rape.
What O'Reilly doesn't tell you is that,
"... according to the United States Department of Justice document Criminal Victimization in the United States, there were overall 173,610 victims of rape or sexual assault, or 0.1% of the US population 12 or older in 2013 [source Wikipedia]."
O'Reilly Fails to Acknowledge his own Allegedly Sexist Past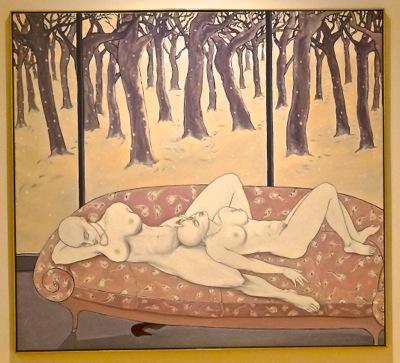 What alleged sexist Bill O'Reilly didn't tell his audience in his immigrant rapists report - less than two weeks before the story broke - was that,
"Bill O'Reilly, Fox News pay $13M to settle sexual harrasment suits from five women" [NY Daily News headline on April 2, 2017]
Is Bill O'Reilly a hypocrite who wants to have things both ways?
Murdochs' Fox News and Bill O'Reilly would have to do broadcasts about rape 482 times per day to report all of the rape / sexual assault crimes in this nation.
Why was this particular rape the one to report out of hundreds of thousands committed in the United States? One might conjecture it was reported because James & Rupert Murdoch's Fox News could win ratings with Bill O'Reilly RACIAL - izing the story in order to SENSATIONALIZE the story. A practice which, like Murdoch's Fox News alleged sexism, and what seems the Murdochs' organization penchant for illegally hacking people, appears to be a part of the Murdoch organization ethos or corporate culture.
The silver lining of the rape landscape in America is that the number of rapes per thousand people in the USA has been declining fairly steadily for decades. See graph posted in Wikipedia above.
So if James Murdoch REALLY wanted to make a statement against racism and Nazis - it seems he could have done far more good by terminating this sort of racial-ized reporting on the Murdochs' own news outlets - than by making a highly publicized donation using the Main Stream Media to tell the world that the Murdochs don't embrace racism.
Based on how the Murdochs' organization reports things, it seems James - like his father - wants people to believe he's one way, while he profits from doing things another way.
Is Racist Reporting done on Fox News?
Fox Fiction Factory: O'Reilly's Fictional Swedish Security Expert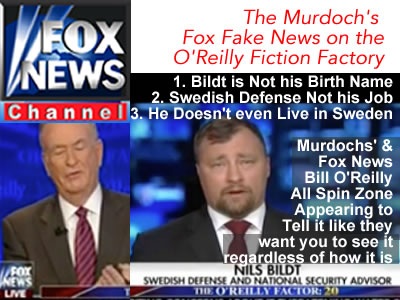 The first example was a piece by former Fox News commentator Bill O'Reilly in February of this year.
The O'Reilly Factor on Murdoch's Fox News presented Nils Bildt, whose birthname is Nils Tolling, as a Swedish security expert. Tolling / Bildt was asked to comment as an 'expert witness' about the current security problem that Sweden was (allegedly) having with immigrants.
O'Reilly used a Wall Street Journal report [the Wall St Journal is also controlled by the Murdochs] for his story. Murdoch's Wall Street Journal had published a report about Swedish immigration problems which failed to include important facts [I couldn't find the story so they must have pulled it down, but it's mentioned in the broadcast].
Apparently the WSJ article reported that about of third of women in Sweden feared for their safety. The WSJ failed to note that it was a third of the IMMIGRANT women who were fearful for their safety in Sweden, leaving Murdoch's Wall St Journal audience with the erroneous impression that it was the Swedish women who were fearful.
Nils Tolling aka Nils Bildt turned out to be something of an imposter as he used a second name - not his birthname, and O'Reilly / Fox claimed for him a title and position he never held, and Fox / O'Reilly appeared to give us impression that he was living in Sweden, when in fact he lives in Montana. O'Reilly seemed 'to lead his expert witness' Tolling / Bildt, who told O'Reilly viewers that Sweden was experiencing significant immigration problems. O'Reilly's other guest, Anne-Sofie Naslund, was correctly billed as a Swedish reporter who told O'Reilly's audience that what he was reporting was not true.
Fox News Fake News: Is Murdochs' Fox News a Racist Fiction Factory?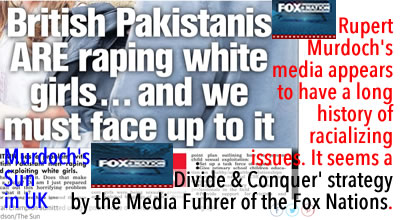 Murdoch's Fox News O'Reilly, a 42 year news / propaganda veteran, was confronted with the torrent of fictions included in his broadcast. O'Reilly responded by admitting he and Fox News had made errors - but told the reporter that the rest of the story was true. Click here for a more detailed accounting of Bill O'Reilly interview with Nils Bildt or Nils Tolling.
In the graphic at right, The Sun, a Murdoch-controlled British newspaper seems to play the Murdoch organization's racist card against Pakistani immigrants in Britain. While one can be against immigration without being racist - implying that immigrants are lawbreakers and rapists at a higher level than the general population is Fox fake news. As a point in fact, based on studies done in the U.S., immigrants appear to commit crimes at lower levels than the general population.
Click here to CONTINUE - Is Fox News Sensationalizing by Racial - izing?
Click here to continue and read more about James Murdoch's donation to the ADL - Anti-Defamation League & how it appears that Murdoch's organizations sensationalize by racial - izing issues.
---
Fox News Sean Hannity is Whose Voice?
Stock Market adds Trillions & Working Middle Class Gets What?
March 6, 2017 / NYC Neighborhoods / NYC Business & Politics / News Analysis & Opinion / Gotham Buzz NYC.
Has Rupert Murdoch's Fox News mouthpiece, Sean Hannity, been pushing hard for tax reform because the Trump tax plan will be good for the working class people - one of which he appears to pretend to be? Or because the Trump Tax Plan will be good for mega multi-millionaires like Sean Hannity and mega multi-billionaires like Hannity's boss, Rupert Murdoch?
How Much a Phony is Fox News Sean Hannity?
Does he Pretend to be Working Class Guy ...
- So he can Dupe Fox News Viewers into Supporting a Tax Plan that Favors NOT them -
... but Mega-Millionaires like Him?
Hannity hasn't been a working class guy for in the neighborhod of two decades. In fact, according to Forbes in a 2015 survey Hannity is a very rich man. According to Zillow Hannity owns a palacial home on Long Island worth millions [see Zillow photo at right] and a second home located in a wealthy enclave in Naples, Florida.
Forbes published that Sean Hannity's earnings in 2015 were $29 million [see graphic at right]. So it's not implausible to guess that Hannity may have purchased the second home in Florida, so he could claim residency there in order to avoid NYS taxes, which Hannity has been publicly complaining about for years.
Which tax candidates and priorities do you think Sean Hannity is supporting - yours - or his own and Boss Murdochs?
Televangelist Hannity Preaches Gospel According to Murdoch
Fox News & Hannity Dictate Orders to Republicans ... Implied Threat is Suffer the Wrath of Murdoch's Propaganda Machine?
Hypocrisy & Half Truths on Hannity on Fox News Tonight?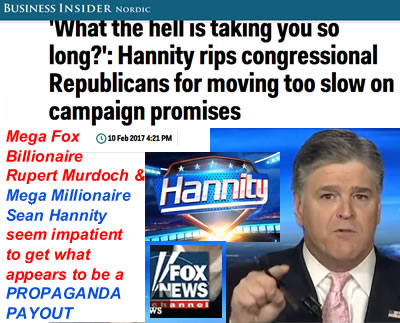 I'm using Fox News propagandist Sean Hannity as an example of what appears to be the incredible hypocrisy and misleading information regarding Trump and the Trump tax plan, being provided by Murdoch's Fox News, one of America's largest TV networks.
It appears Hannity lures unwitting viewers into believing he's a working class guy - when he isn't - so his viewers will take his advice when he labels political candidates and public issues in childly simplistic terms of 'US' vs 'THEM' and 'GOOD' vs 'BAD'. Hannity seems to use small words and incessantly repeats himself, instructing his viewers like they are a bunch of five year-old kids who don't have the contextual experience nor even the infantile analytical skills required to think for themselves.
Fox and Hannity oftentimes appear to make no attempt to find and disseminate the truth on issues or government officials, but instead appear to propagandistically promote or punish those who do not bend to their will, as exemplified in the Business Insider headline to your right. The implicit message to Republicans appears to be obey us - or suffer the consequences of losing your elected government post - because our audience believes us and will do what we tell them to do.
Fox News Hannity's pugnacious rhetoric sounds kind of Nazi-like. This seems to be an indication that the FCC has granted and entrusted these people with way too much power - and that they appear to be corrupting it to serve their own selfish interests.
Click here to continue reading this report about Fox News propaganda & Hannity, O'Reilly propagandists on Fox News which is a lead into a report about how it appears they will profit handsomely from their propaganda services.
---
$element(bwcore,article_picker,1429,Y,N,page_title_home,N)$
---
$element(bwcore,article_picker,1378,Y,N,page_title_home,N)$
$element(bwcore,article_picker,1438,Y,N,page_title_home,N)$
---
$element(bwcore,article_picker,1437,Y,N,page_title_home,N)$
---
$element(bwcore,article_picker,1436,Y,N,page_title_home,N)$
---
$element(bwcore,article_picker,1435,Y,N,page_title_home,N)$
---
$element(bwcore,article_picker,1359,Y,N,page_title_home,N)$
---
$element(bwcore,article_picker,1439,Y,N,page_title_home,N)$
---